Apr. 26, 2022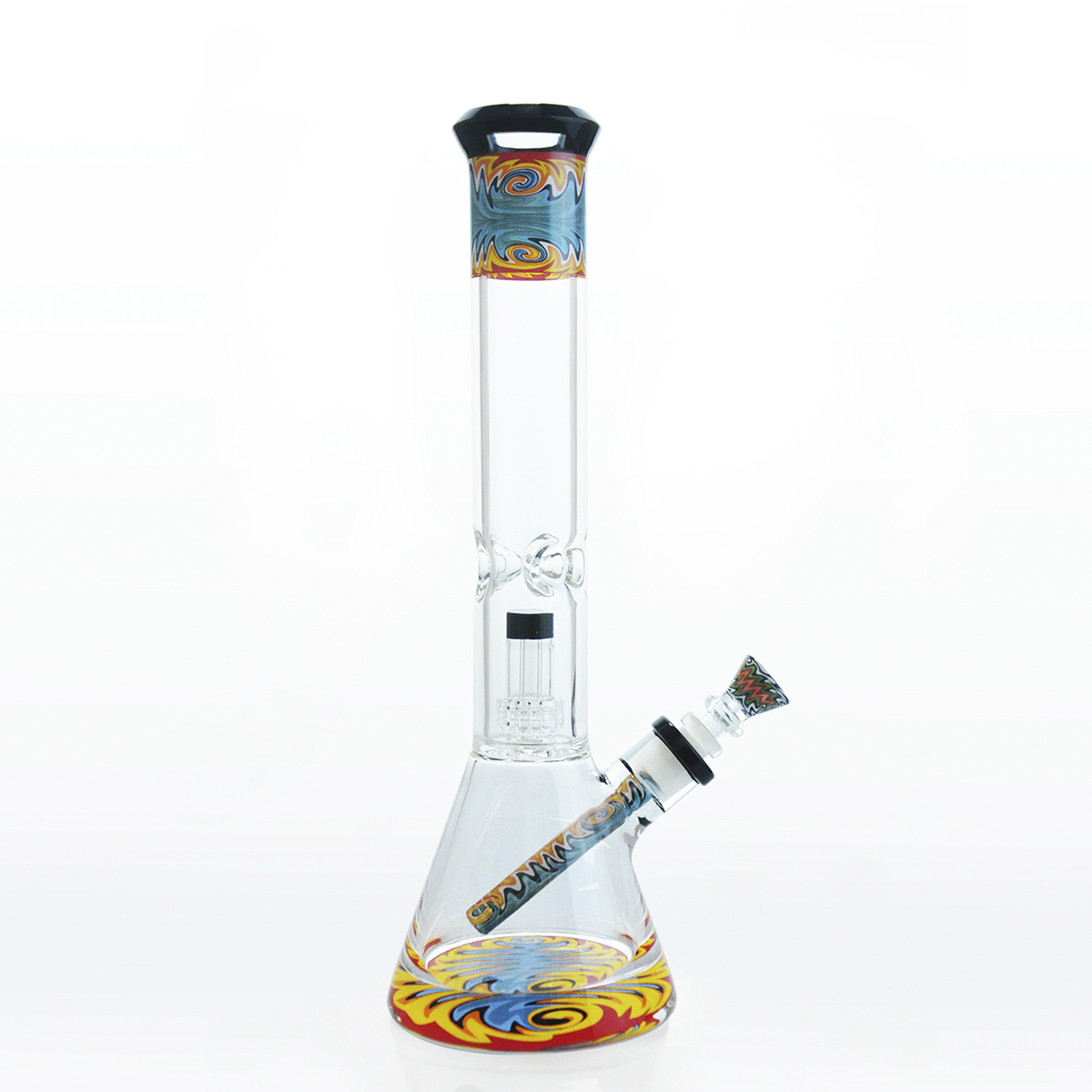 New Percolator Bong
When many newbies just learn to use a bong to smoke weed, they must not have thought how troublesomecleaning a bong is. Regular cleaning of the bong is critical to its longevity. Improper cleaning or ignoring the level of cleanliness inside the bong is not a good thing. In addition to making your bong look bad and ruining the flavor of your beloved tobacco, a dirty bong is also a prime environment for bacteria and fungi to grow. Unless you want to inhale the smell of the sticky resin residue.
So, if you are learning how to clean a bong, this article will detail how to properly clean a bong.
All you need is:
- Salt
- Isopropyl alcohol
- Cotton swab
- Paper towel or cork
- Pipe cleaner
- Water
Trust me, this will be the easiest and most affordable way to clean. Just walk by any grocery store and you can get what you want. Then it's time to go home and clean the bongs.
Step 1. Rinse with hot water first
You need to boil a pot of hot water, but it does not need to be 100% boiling, only about 70-80 degrees Celsius. Then soak your bong in water for a few minutes. I know you must ask, what about the tobacco that falls into the bong? Don't worry, tobacco will inevitably fall into it. But the sticky resin on the inside of the bong, I believe that you don't want to see it again. And this time, soaking in hot water will soften this layer of oil.
Step 2. Use salt, and the coarser the salt the better
Pour an appropriate amount of salt from the mouth piece of the bong. During the salt pouring, try to rotate the bong so that every corner of the inner wall of the bong is filled with salt. At the same time, if your beloved bong has a percolator, you also need to pour an appropriate amount of salt into the joint. Let the inner wall of the bong in the lower part also be fully coated with salt.
Don't worry, the coarse salt will not hurt your bong in this step, it will only kill the dirt on the inner wall of the bong well.
Step 3. Get your bong drunk
Remember: You need twice as much alcohol as salt. If you used 50g of salt, then use 100ml of alcohol; and if you used 100g of salt, then use 200ml of alcohol. This step now allows your bong to be fully cleaned.
It should be noted that when pouring alcohol, you need to plug the lower opening with a paper towel or cork.
Your bong is drunk, but you must don't get confused, STAY AWAY FROM THE FIRE.
Step 4. Shake your bong from all angles
Remember to block the openings and shake if you don't want the filth from the bottle to splash all over you or on your beloved carpet.
If your bong has a filter, be careful not to use too much force when shaking it up and down, use a clever strength, shake it in a light and heavy way. Otherwise, your filter may fall off by shaking it too hard.
And during the shaking, you will find that the clear and transparent alcohol will turn an unsightly tan, like the water you just washed a dirty rag. Because the whole process is down, the dirt has been removed from your beloved bong.
Step 5. Rinse with warm water.
Rinse it thoroughly with warm water. Since you have just soaked the entire bong with a highly flammable liquid. Believe that you don't want the whole bong to self-ignite when you get close to the bong to light the weed, which is dangerous for you. So this step needs to be cleaned up very carefully and thoroughly. Rinse your bong with lukewarm water repeatedly, leaving it completely clean and refreshed.
At the same time, you will certainly not forget to clean the bowl, the down stem, and the joint of the bongs. To clean the bowl, just sprinkle it with salt and then put it in a solution of alcohol and salt, soak it for 3 to 5 minutes, and then wipe the pipe of the bowl with a cotton swab.
For the down stem and the joint, you can buy a pack of pipe cleaners. After all, it's professional to clean pipes and it won't let you down.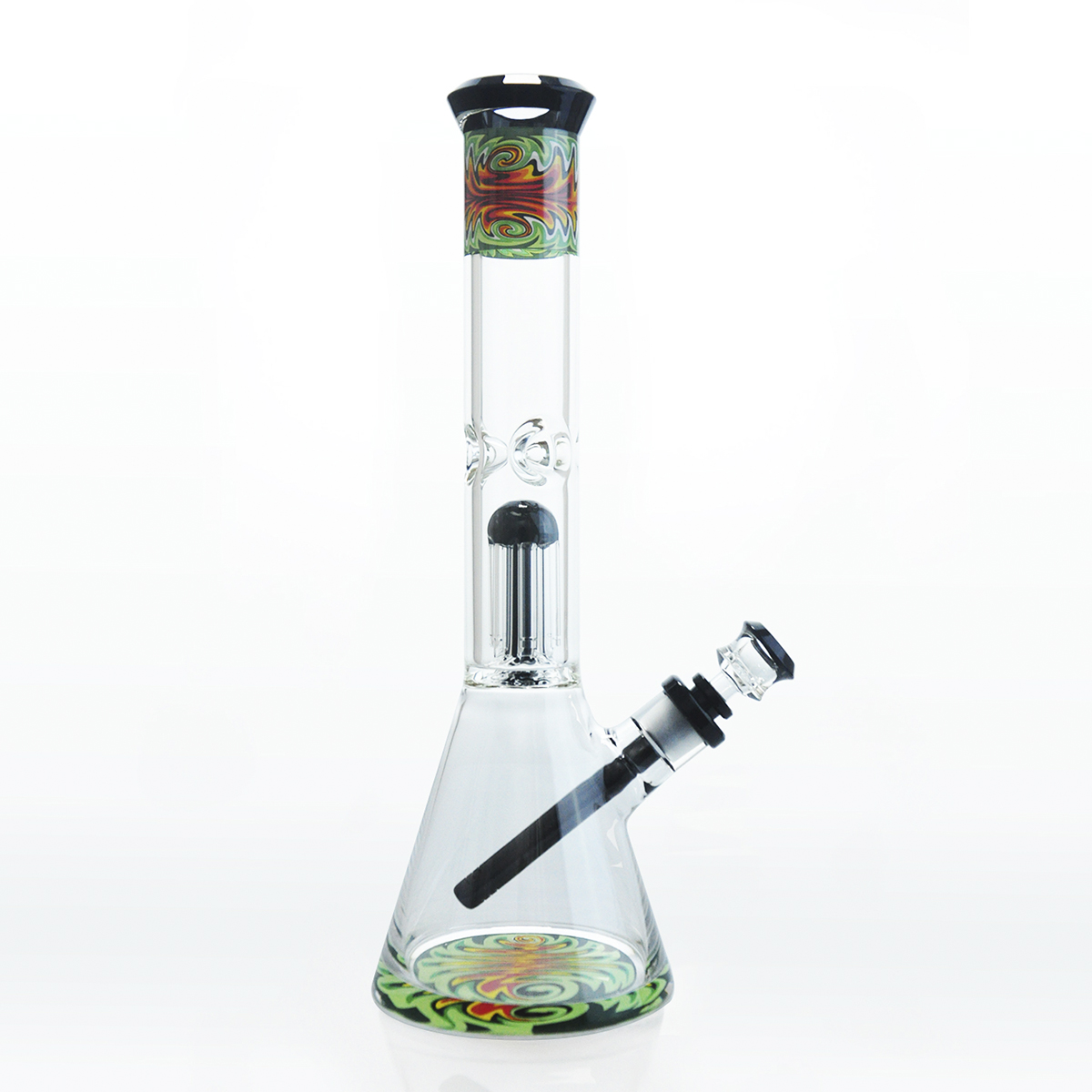 Glass Bong
I believe that the whole process will not take you a long time to clean the bongs, and it will not make you spend too much money on it. Your beloved bongs can stay clean and stay with you for longer.
If you are interested in bongs, don't miss to follow us at Boteglass. Bote Glassware Co., Ltd.is one of the most influential borosilicate glassware manufactories in China, which is professional for glass bongs, glass water pipes, and other smoking accessories. We accept wholesale and customization. Welcome to know more!