Bote Glassware Company Profile
Bote Glassware Co., Ltd., which is located in Changzhaozhuang Development Zone, Liminju, Hejian, Hebei Province of China, is a professional borosilicate glassware manufacturer for glass water pipes, glass tea sets, glass wine bottles and other glassware products. Through over a decade's hard work, Bote now has been growing into a famous leading brand in the industry. And now we are so proud of becoming one of the most influential manufacturers and exporters in China. Our products are well sold and adored by customers in America, Canada, Europe, Australia, and many other parts of the world.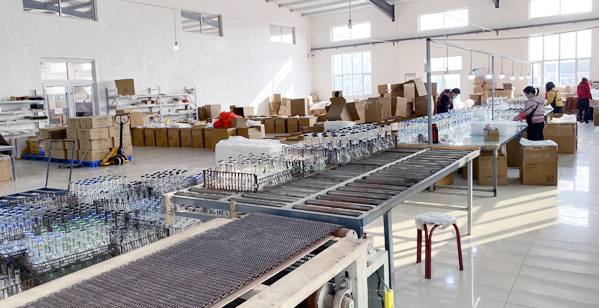 Early since 1996, we established our technological innovation department, and equipped the factory with complete production lines. Now our fixed asset reached a value of 20 million RMB, covering an area of 2 hectares for our production base. We have 120 employees(10 designers, 80 technicians, and 30 logistics workers), while most of them have more than 10 years experience in making glass.
We believe that quality is the soul of our company. Therefore, we set up strict quality control standard for our products from early stage of development to final step of packaging. Quality assurance is the concept advocated by all of our people. Our glass products passed the SGS certification, which indicates there is no leachable heavy metals and they can directly contact with human beings.
Moreover, we are keen in market research that we learn the latest trends and respond to customers promptly. Our strong capabilities in R&D and craftsmanship enable efficient new product development cycles. Our comprehensive range of product categories can easily meet customers' different needs and demands. And our professional sales team works hard in providing customers with one-stop solutions and considerate after-sales services.
Welcome to contact us for inquiries. We look forward to business discussions and profound cooperation with you soon!